Whole Child Policy Toolkit
Whole Child Policy Toolkit
Research and evidence-based toolkit providing strategies and resources to advance whole child policy and systems change.

Whole child education prioritizes the full scope of a child's developmental needs to ensure that all children are able to reach their full potential. The Learning Policy Institute created a comprehensive toolkit exploring the key elements of whole child education, including research, examples from around the country, policy recommendations, and further resources.
LPI chose Report Kitchen to present this online toolkit in a way that's easy for readers to understand and navigate and offers many advantages over publishing PDFs on the web.
Scannable = Readable
To help readers navigate the toolkit and find content that interests them, the site features an easy-to-use interactive Table of Contents, along with multiple clickable subheaders throughout the text.
We know from years of user experience research that people scan content on the web rather than read pages word-for-word. Moving content into collapsable accordions and popup boxes as appropriate significantly reduces total page length and makes scanning headers and finding relevant content easier.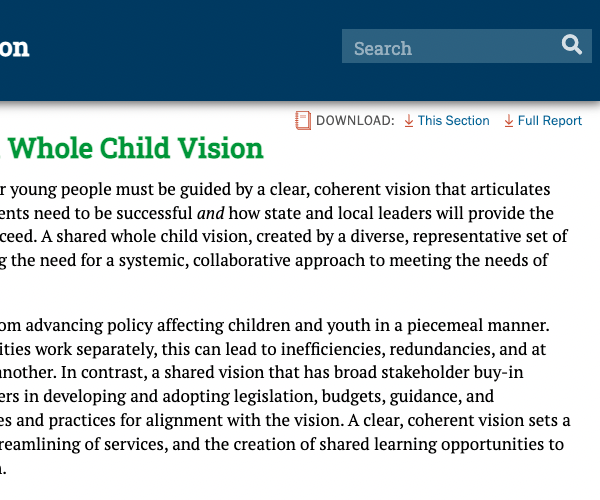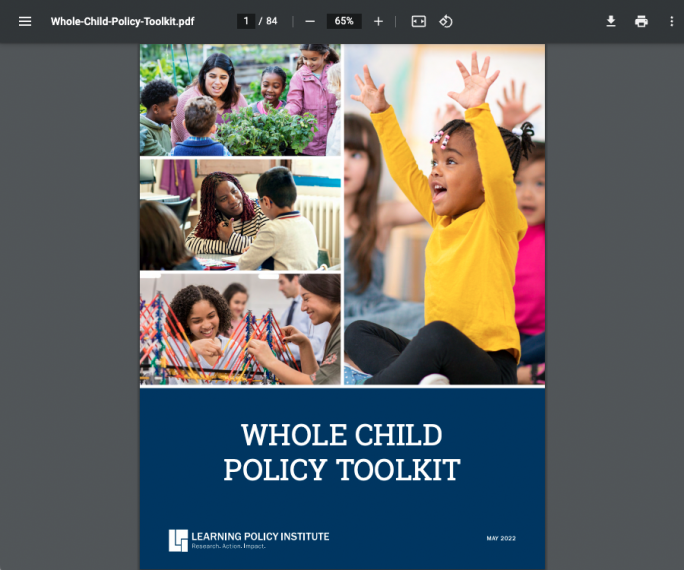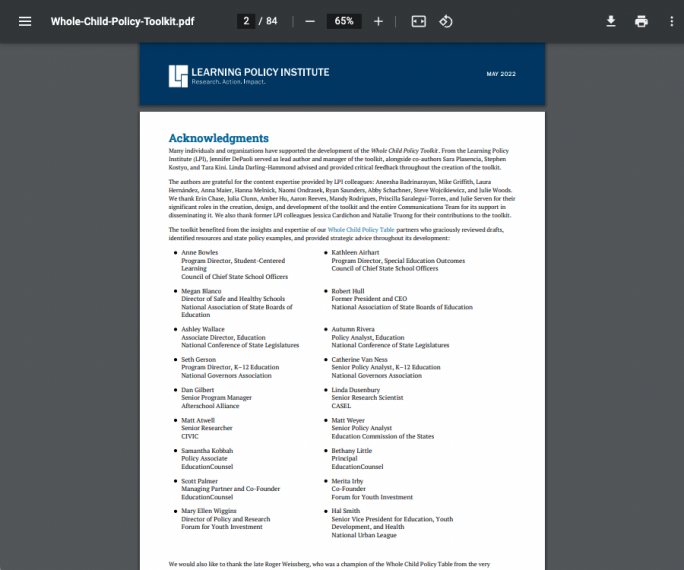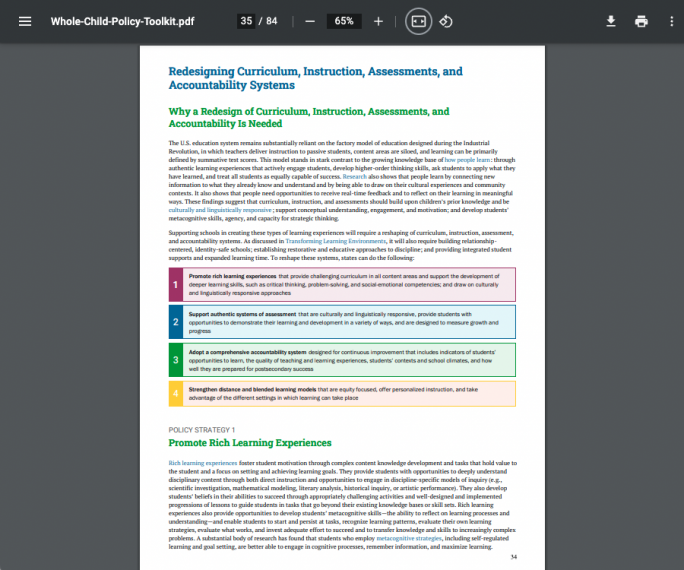 Digital First, PDF On-Demand.
Readers have the option of downloading a PDF of the full report, or just the section they're reading. In both cases, the site generates a downloadable PDF on-the-fly, which offers a number of advantages including:
Avoids the step of laying out every page of the report by hand in InDesign or a similar layout tool
Any changes or corrections only need to be made once, in the web-based content editor. Readers downloading a PDF always receive the most up-to-date version.
Contact us to learn more about the many features and benefits of our PDF On Demand feature.