Restarting and Reinventing School
Restarting and Reinventing School
Research & policy recommendations to help reimagine schooling using safe, equitable approaches.

The disruption to education caused by the COVID-19 pandemic presents an opportunity for policymakers and educators to seize the moment to reimagine schooling using safe, equitable, and student-centered approaches.
The Learning Policy Institute created this framework providing research, state and local examples, and policy recommendations for 10 key areas of education.
They chose Report Kitchen to present these 10 priorities in a clear and engaging manner.  Our unique platform is optimized for long-form content like policy reports, and offers many advantages over publishing PDFs on the web.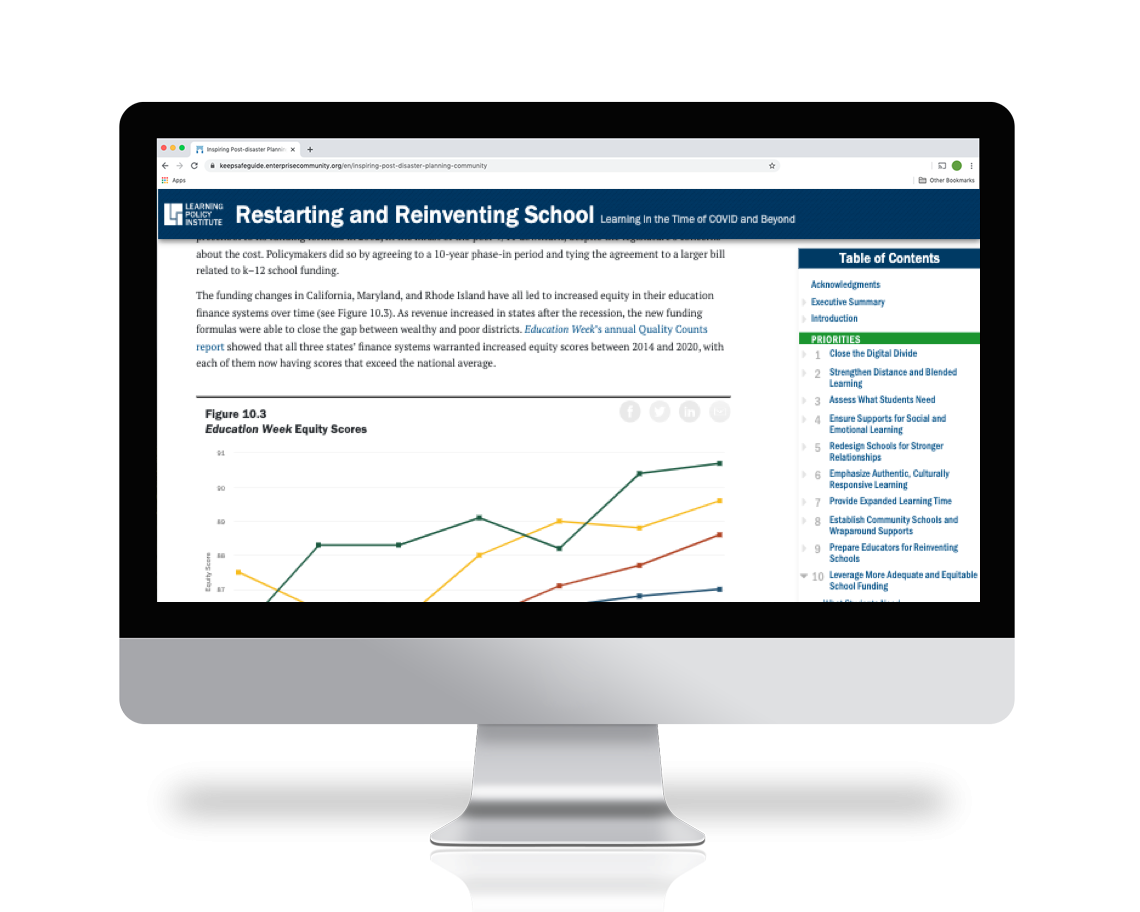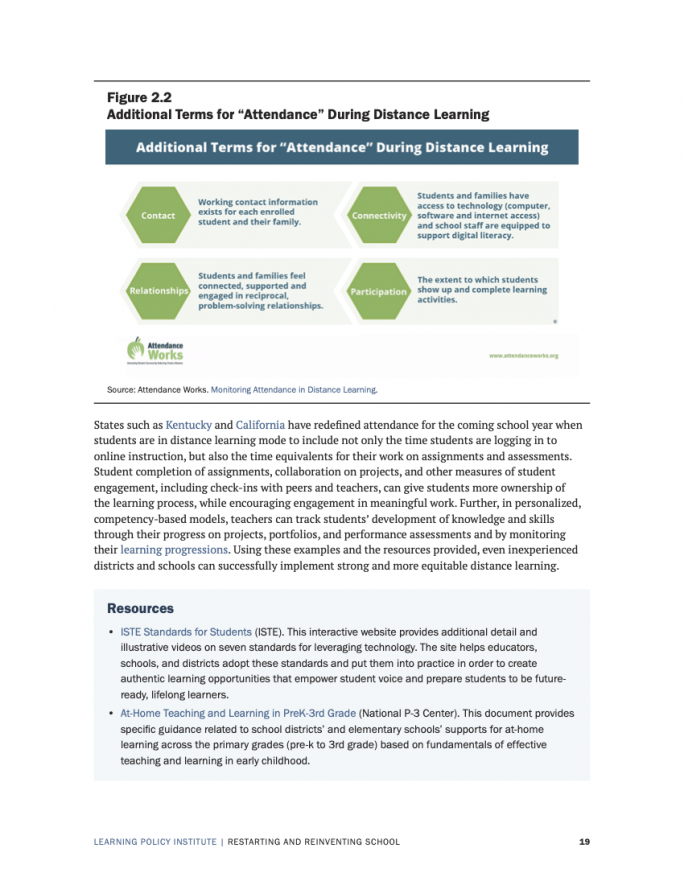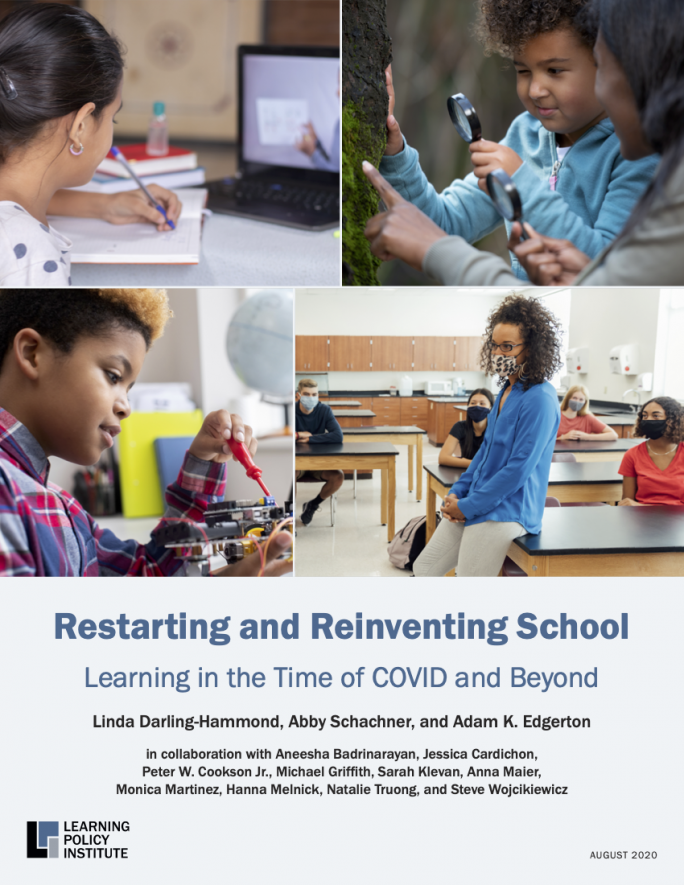 Working from a near-final draft of the report PDF, we imported the full text of the 112 page report, including footnotes, callout boxes, pull quotes, resource listings, and diagrams.
The report included several charts and graphs which we converted to responsive, interactive elements for a better user experience. The Report Kitchen platform tracks how often, and for how long, people engage with each interactive element. This combination of engaging, interactive content with detailed analytics is one of the platform's many benefits compared to viewing a static PDF.
With all the content elements in place, we worked with the report's design team to adapt the original photography and design direction to a responsive, mobile-optimized interactive experience that complemented the printed version while taking full advantage of the online medium.
Does your organization produce long-form content like research reports, policy recommendations,  or similar documents?
How much more engaging and effective would they be if visitors could truly interact with your content instead of just downloading PDFs?
We'd love to talk with you about it — get in touch with us today!