Keep Safe Manual
Keep Safe Manual
Dynamic, engaging handbook for resilient housing design in island communities

"In 2017, Hurricane Irma's and Hurricane Maria's passage through the Caribbean brought several challenges, but also a valuable lesson on the importance of togetherness, safe housing, and building community resilience." – Ada Monzón
In the aftermath of the hurricane, Enterprise Community Partners wanted to create a resource that homeowners and builders can use to build back stronger.  They gathered input from over 100 individuals in Puerto Rico, the USVI, and the mainland to create a guidebook full of practical information and valuable resources.  The resulting publication was nearly 500 pages, and was produced in both English and Spanish editions.
To ensure the document was quick to load, easy to navigate, and engaging for readers, Enterprise chose Report Kitchen to build the online version.
The online version of Keep Safe makes use of Report Kitchen's dynamic features like embedded video, interactive maps, and fill-in calculators to bring this valuable resource to life.
Here's just one example – two images that show night time lighting across Puerto Rico before, and one month after Hurricane Maria. Drag the slider left and right to see how much of the island was still without power, a month after the storm.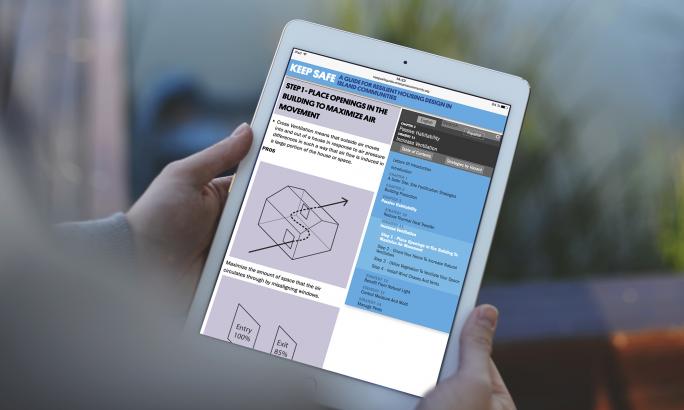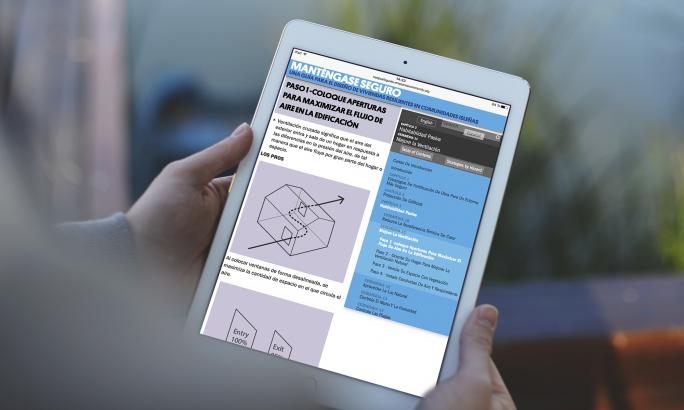 Keep Safe is fully bilingual, including navigation and images. Every page has an English and Spanish version, and visitors can toggle between the two easily.
It's also possible to switch between the standard table of contents, and an index of land, air and water hazards.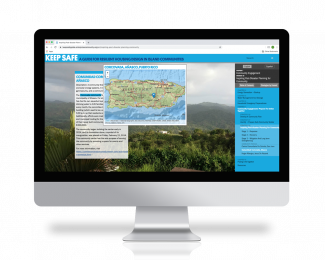 Does your organization produce manuals, checklists, toolkits, resource guides, or similar publications?
How much more engaging and effective would they be if visitors could truly interact with your content instead of just downloading PDFs?
We'd love to talk with you about it — get in touch with us today!