Focus on Flint
Focus on Flint
Report Kitchen transforms
a PDF publication from one-way communication to a two-way dialog.
Flint, Michigan has been in the national news the past few years for the challenges it's faced in securing safe drinking water for its residents. The Charles Stewart Mott Foundation, based in Flint and with a focus on improving the quality of life in the community, began a project in 2019 to learn from community members what their top priorities are, in order to ensure the Foundation's local grantmaking reflects the community's needs and concerns.
To get the conversation started, the Foundation created a new publication called Focus on Flint, which includes findings from surveys of 900 Flint residents, as well as data gathered by local, state and national agencies. The 30-page publication was sent to every mailing address in the city of Flint.
To accompany the print publication, and to expand the conversation to as many residents as possible, the Foundation had Report Kitchen build a digital version of Focus On Flint, containing the full text of the report as well as dozens of charts and infographics covering eight issue areas, including Arts & Culture, the Economy, Public Safety, and more. The digital document is fully responsive, accessible, and optimized for sharing on social media.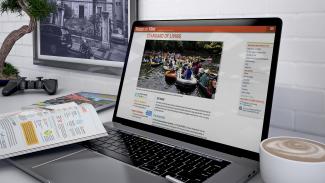 But the digital report goes beyond presenting the survey results, and seeks to engage community members in shaping the ongoing conversation. Each of the eight issue areas provides a number of "Things to Celebrate" and "Things to Improve" gathered from the initial survey, and readers are invited to add their own thoughts on what should be celebrated, and what should be improved, in their community. In addition, a longer-form survey is available that gathers additional input.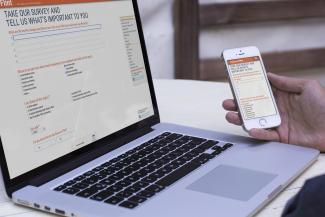 Finally, the Mott Foundation plans to invite members of the community to participate in a variety of community conversations held throughout the city of Flint, about the quality of life and local efforts to improve it for everyone. From the Report Kitchen-powered digital document, community members can view upcoming meetings and RSVP to attend, or sign up to be notified when new meetings are scheduled in their neighborhood.
By seamlessly integrating report content with avenues for online feedback and offline engagement, the Report Kitchen platform enables Focus On Flint to demonstrate the Mott Foundation's commitment to engaging with the community and being a true partner in their local grantmaking.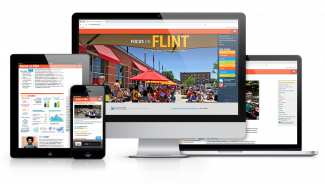 How much more effective would your publications be if they created a true two-way dialog with your audience? 
We'd love to talk with you about it — get in touch with us today!