Climate Safe Housing
Climate Safe Housing
Strategies to protect multifamily buildings against extreme weather, and build resilient communities & spaces.
Communities across the nation are regularly experiencing natural disasters or recovering from them. While all communities are at risk, low-income communities are disproportionately affected by climate events and often have limited resources to recover.
Enterprise Community Partners created this guide to help owners and operators of multifamily housing adapt to climate risks and build resilient communities.
The guide was released in 2015 as a 150+ page PDF, and recently, Enterprise selected Report Kitchen to convert the updated version to an engaging, interactive format.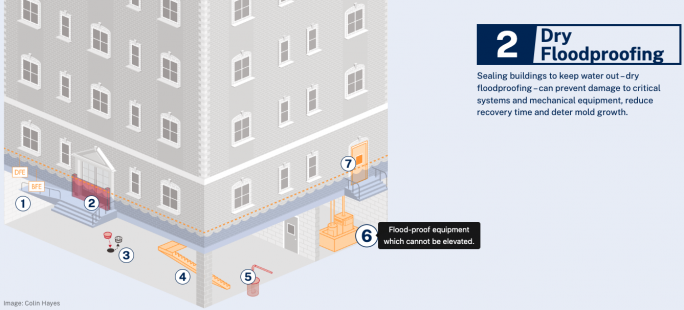 Interactive diagrams link building features with protection & resilience strategies
Search, sort, and filter 50 resilience strategies by cost, complexity, building type, and more.
Would you like to get new life and new engagement from a report, toolkit, resource guide or similar publication?
Web visitors today expect content to be easy to read, responsive, and interactive; not hard to read and static like PDFs. 
We'd love to talk over some ideas with you and show you how Report Kitchen can bring more return on the investment you've made in your content — get in touch with us today!