How would YOU spend a million dollars of a foundation's money?
The Mott Foundation asks Flint, MI residents to vote on how they should spend $1 million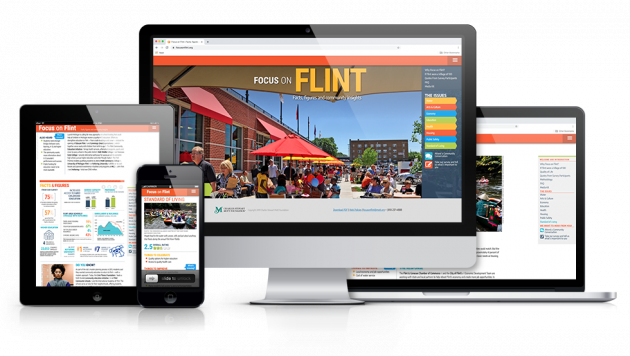 When we partnered with the Mott Foundation to build a digital version of their Focus on Flint publication, we were excited to learn their vision for the project included asking the residents of Flint, MI how the foundation should spend a million dollars in new grant funding. We created an idea submission feature on the Focus on Flint site, and more than 440 people submitted 625 ideas. Mott staff reviewed all ideas submitted, consolidated similar ones, and created a list of 70 potential projects.
We then built a voting tool into the site to allow residents to explore the different projects, and try their hand at distributing the Foundation's million dollars.
Nearly 1,000 residents took their turn distributing the $1 millon, and after crunching the data, the Foundation determined the
grant money covered the top seven projects
, with a partial grant to the eighth. We applaud the
Mott Foundation
for putting members of the community in charge of awarding these grants. 
The Focus On Flint website is much more than an online version of the PDF report. In addition to learning about the findings in the report, visitors can connect with the Foundation and take actions including
Offer feedback about which issues they feel are most pressing
Apply to be on the Community Panel
Find upcoming meetings in their neighborhood, and be notified by email when new meetings are scheduled
Propose a project or idea for the Foundation to fund
Vote on which finalists should receive funding
How much more effective would your publications be if they created a true two-way dialog with your audience? 
We'd love to talk with you about it — get in touch with us today!